INNOVACION SOBRE DOS RUEDAS S.L.U. is responsible for the development, manufacture, distribution and sale of A-SIDER. We are delighted to introduce A-SIDER, our fully patented product designed for rider and passenger safety on a motorcycle.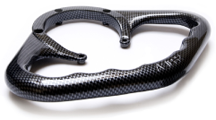 Throughout the course of product development, we investigated the ergonomics for passenger positioning on the bike whilst focusing on both driver and passenger comfort for whatever type of journey made on a motorcycle.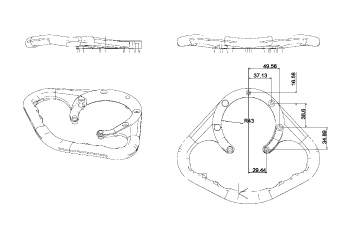 In the manufacturing process we submitted the product to rigorous quality controls as required by the European Union's directives for grips on motorcycles. In the painting process we applied gasoline resistant products, protecting the finish against any possible fuel spill.
In adherence to European standards, "93/32 * directive 1999/24/EC" which require a vertical pull handle resistance of 200 kg, we employed a specific aluminum alloy to comply with the regulations. Tests are also conducted every time we make additional batches for stock replenishment, thus ensuring a continued strength and quality.
Our Europe-wide distribution is supported by major industry recognized distributor of accessories for motorcycles, these include PUIG Racing Screens, S2concept, Reaction etc. Companies known for their exacting standards and product quality requirements.